Construction Machinery Business

Sales and rental – Repair and maintenance – Purchase – Export



One-stop service from the new machine to the machine's life.
Since its establishment in 1973, Sakamoto Sangyo has been a specialized trading company dealing mainly with construction machinery for basic civil engineering works as a distributor and designated service factory of Kobelco Construction Machinery Co. In our own factory, we deliver machines with specifications that meet users' needs, such as installation of complex attachments and customization for ease of use by operators. We also handle a variety of products and provide after-sales service such as repair and maintenance. We also offer rental services, purchase of used machinery, and trade-in services for new machinery purchases. With our "Customer First" policy, we provide a one-stop service that satisfies our customers from the new machine to the end of the machine's life.
Sales and Purchase
01
New Equipment
We handle various cranes, pile drivers, ground improvement machines, earth augers, vibro hammers, generators, and other foundation construction machinery, mainly crawler cranes manufactured by Kobelco Construction Machinery Co. Ltd. 
02
Used Equipment
Our staff, who are well versed in the domestic and overseas markets, will take responsibility for assessing your carefully used machines.
We will purchase and sell them at a fair price by utilizing our extensive experience and wide sales network.
The machines we buy are serviced, repaired, painted, and customized as necessary at our service factory before being delivered to users in Japan and overseas.
03
Parts
We also sell parts from domestic and foreign manufacturers, ranging from parts for construction machinery to vehicle parts, engine parts, and special parts. Please feel free to contact us.
04
Development of special machinery
We develop attachments for foundation work and special machinery to meet the needs of our customers.
Rental and Lease
We mainly provide construction machinery for basic civil engineering works. We offer a wide range of equipment such as Crawler Cranes, Pile Drivers, Soil Stabilizing Machine, Earth Augers, Vibro Hammers, Generators, etc., to meet customers' needs from one-day rental to long-term lease. We have rental machines not only in Japan but also overseas. Please feel free to contact us for rental, lease, and buyback services for overseas construction.
Main rental equipment
Earth auger (manufactured by Sanwa Kizai): single, double and triple shafts, approx. 40 units
Crawler cranes (manufactured by Kobelco Construction Machinery, Hitachi, etc.)
Pile driver (made by Nippon Sharyo, etc.)
Earth drill (Hitachi Sumitomo, etc.)
Rough terrain cranes (Kobelco Construction Machinery, etc.)
Generators (made by Nippon Sharyo, Denyo, etc.)
Cart crane (manufactured by R&B Engineering, etc.)
Mini crawler cranes (manufactured by Kobelco Construction Machinery, etc.)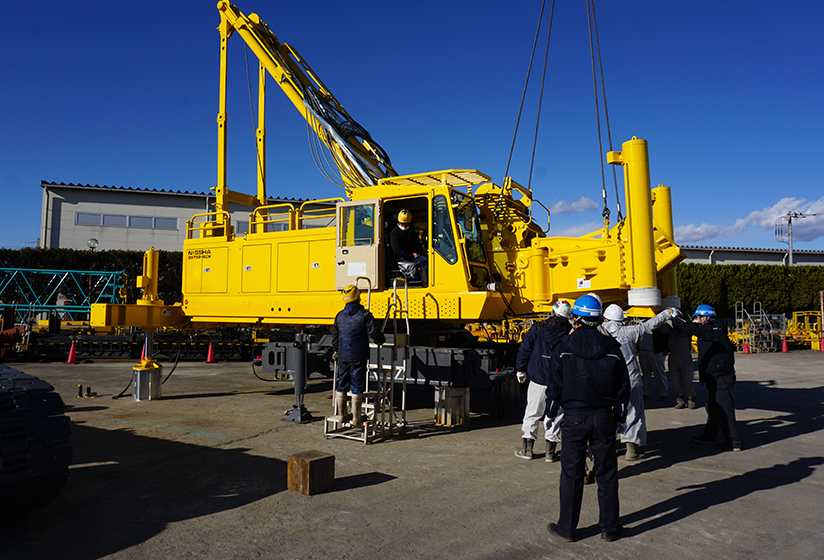 Services
Full support by our own service factory
Since our founding, our service factory has been providing total service for construction machinery with the main pillars of "inspection, maintenance, repair and testing. We have inherited the technology we have cultivated since our founding and maintain a high level of maintenance capability. Our service staff, who are qualified in maintenance and inspection, will provide full support so that you can use your machines with peace of mind.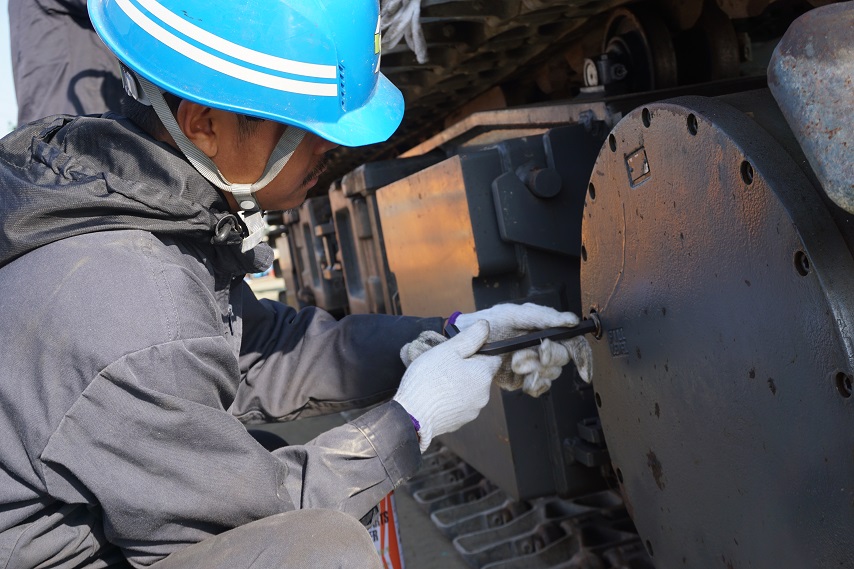 Periodic inspection and maintenance
We inspect the condition of the machine and perform periodic maintenance such as oil/filter replacement and hydraulic oil replacement. We also perform pre-inspection and maintenance for mobile crane performance inspection, and witness the inspection.
Specified voluntary inspection
Periodic inspections are conducted by qualified personnel.
on-site repair
When a mechanical problem occurs at the site, we will rush to the site to provide emergency treatment and on-site repair.
Temporary storage
We take care of broken machines and machines that need maintenance, and inspect and repair them.
Overseas
In the late 1970s, we started trading construction machinery mainly in Southeast Asia, where the demand for used construction machinery began to rise.
Since 1980, as an overseas business different from trading, we have been cooperating with Japanese general contractors in a wide range of overseas construction projects, including the procurement of machinery and the dispatch of supervisors and service engineers. We utilize our worldwide network to deliver high quality Japanese construction machinery.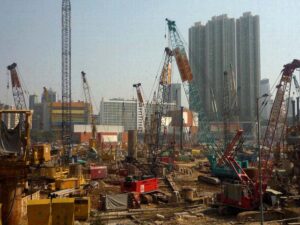 Trade (foreign)
・ Import and export of new and used construction machinery
・ Trilateral trade
Overseas Construction and ODA
・Overseas construction support
(Machinery procurement, rental, buy-back)
・ Guidance on introduction of construction methods in developing countries
Overseas New Regulation Market Development
Support for the development of new sales of domestic products overseas
Other Business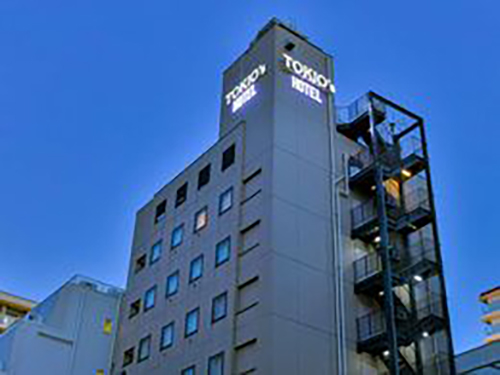 Hotel Business
TOKIO's HOTEL (Former Ark Hotel Ninety's)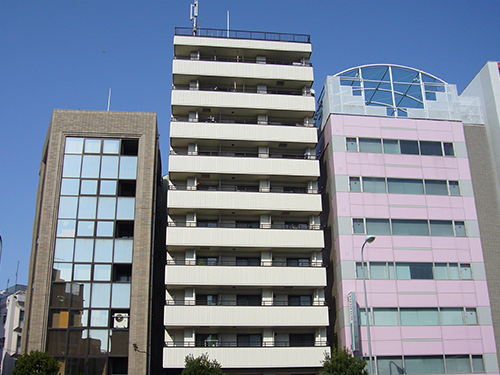 Real Estate
・Operation (3 buildings in Tokyo)
・Rental (tenants and condominiums)
・Multi-storey parking lot (capacity : 22 cars)